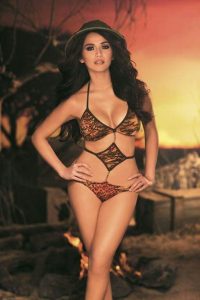 So I said ok at least I know something about u now we talked for another 30minutes then she started to ask me if I wanted to meet up with her… at first I thought she was joking coz ayaw nman nya ibigay ung name nya sakin but syempre because of curiosity I agreed with her we decided to meet sa clubhouse, I actually came up with the idea na dun kmi magkita kasi para at least I could somewhat show to her n I wouldn't ditch her or anything saka kilala ko ung bantay dun kaya I wouldn't have a hard time finding her… So we agreed n nga to meer there at around 8 in the evening I wore my usual basketball shorts and a jersey at syempre jacket coz its freezing since mag Christmas n nun… umalis ako sa bahay ng 730 kasi I wanted to be there earlier than her to talk dun sa friend ko na if I don't like the girl I would give him a signal and he would save me. U know the typical thing since I'm only 3rd year at that time… so there I was waiting for her maliwanag sa clubhouse suddenly I heard footsteps coming sa may playground area but I cant make out his/her face kasi ung area n un is not well lighted so I stared and waited kung cno ung andun then lumapit n sya and wow as in wow I said to myself, it was a girl with a long straight hair model figure n meztiza as in napa wow ako.
Then I said hi I was surprised when she mentioned my name right there and then I knew it was her pero the odd thing was I don't recognize her kasi almost lahat ng tao sa subdivision namin kilala ko pero sya nun ko lng nkita. Anyway lets get back at her I asked her name and she said it was Jackie I asked her to sit sa loob ng clubhouse coz she was still outside then we talked kung bkit ngyn ko lng sya nkita that when I found out n she was just having her Christmas sa bahay ng cousin nya which was joan, and I also found out n si joan pla is hindi rin nag sstay dun sa bahay kasi she just use the house pag umuuwi sya sa d2 from london kasi she works there as a nurse. And ngayong Christmas lng sya nkapunta d2 sa subdivision namin tpos tinanong ko ulit sya how did she got my number then she admitted to me n si joan ang nagbigay sa kanya ng number at first I didn't believe her kasi di ko rin kilala si joan pero ok lng as long as I get to have a chat with this gorgeous girl then I asked her kung san sya nkatira and that's when she gave me the exact details nung house ni joan then naalala ko n kung cno ung joan sya pla yung cnasabi ng isang friend ko n sexy chick a couple of blocks away from our house.
Then I noticed nilalamig si Jackie so as a gesture of being a gentleman I offered her my jacket kinuha nman nya and said thanks then she asked me kung meron akong gf at first I was hesitating to tell her the truth but cnabi ko rin and also told her n we just had a fight and I don't want to talk about her nung time n un and nag agree nman sya so we changed the topic and that's when I noticed n medyo nabobored n sya so I asked her kung gusto nya maglakad lakad pumayag nman sya while walking I don't know what came over me but pero bigla ko syang inakbayan deadma nlang me trying to see kung ano reaction nya pero ok lng sa kanya ganun p rin casual conversation. I noticed na medyo lumalayo n kmi and wala nang tao dun sa nilalakaran namin coz we ended up sa area ng subdivision namin na hindi well lighted kasi kunti ung mga bahay and walang ilaw sa poste ng meralco pero ok lng kasi I know the place nman eh then biglang may asong lumabas and tinahulan kami ng tinahulan sa sobrang takot nya bigla nya kong niyakap as in sobrang higpit dun ko naramdaman ang suso nya sobrang lambot tpos napakabango nya sabi ko sa kanya wag kang gagalaw and let's just walk pass it kasi ganun nman mga aso eh they won't bite you unless they see u as a threat… So nkalampas n kmi dun sa aso pero she's still holding on to me sabi ko ok na wala n ung aso then cnabi nya thanks ah sabi ko ok lng pero ayaw nya p rin bumitaw sakin, that's when I noticed n tinitigasan n pla ako kasi kanina p kadikit ung suso nya sa braso ko kahit na suot nya ung jacket ko ramdam n ramdam ko ung lambot ng suso nya.